Staff
Staff members of Lamb-Basham Memorial Chapel are caring and experienced professionals who understand that each family is unique and has personal requests and traditions. These requests and traditions are of utmost importance to our staff of licensed funeral directors.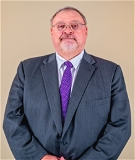 Jerry Lee Basham
Licensed Funeral Director & Embalmer
Jerry Lee Basham was born in Tell City, IN. He graduated from Tell City High School, attended Vincennes University Jasper Center, and graduated from the Kentucky School of Mortuary Science. He is an Indiana licensed funeral director and holds an Indiana Insurance License for life and health insurance for over 30 years, concentrating on pre-arrangement and irrevocable funeral trust, funded with life insurance. He also offers assistance with Families existing life products.

Jerry is active in many community organizations and activities since 1981. He is a member of the First Church of the Nazarene. where he serves on the Board of Trustees. He is a member of F. & A.M. Masonic Lodge #467 Oakland City, and a board member of Lower Patoka River Conservancy District.

Beside great love for serving families in time of need, he has great passion for Cooking BBQ, and is a partner in Backyard Boyz BBQ in Oakland City.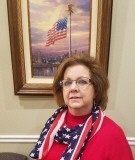 Susie Basham
Tamara Susie Basham is the wife of Jerry Lee Basham, owner of Lamb-Basham Memorial Chapel.

She graduated from North Posey High School and attended Ivy Tech Community College where she studied accounting and business management. She has a background in bookkeeping and banking.

Susie is mother of two boys and a grandmother of four.

In addition to various duties at Lamb-Basham, Susie is also a member of the Oakland City Church of The Nazarene where she serves as a board member and steward. She is also a CASA volunteer, a member of PPOC (People Promoting Our Community), and is spearheading Project: Re-Discover WIRTH PARK (revitalizing our city park).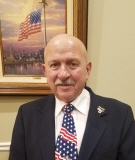 George Armes
George Armes resides in Oakland City, IN. He has been married to his wife, Carolyn for 47 years and they have one adult daughter, Lindsay Armes, and three grandchildren. Before moving to Oakland City six years ago, George and his family resided in Gas City, IN where he was a board member of the Mississinewa School Board of Trustees for sixteen years. George retired from Indiana Bell in 1999.

George currently works part time at Oakland City University and is a real estate investor. He previously worked for Armes Hunt Funeral Services and is now onboard with Lamb Basham Memorial Chapel. He considers his work as a ministry and enjoys serving people in their time of need.

In his spare time, George enjoys playing music in a group name the Gad-a-bouts. They do a nursing home ministry in music. He is very proud of the fact that he is also a member of American Legion Post 256 Oakland City. George loves Oakland City as his new home and hopes to stay for a long time.